Shopping Basket
Your Basket is Empty
There was an error with PayPal
Click here to try again
Thank you for your business!
You should receive an order confirmation from Paypal shortly.
Exit Shopping Basket
De-clutter Re-organise Breathe again
The Number One tip that I share with all my clients when we are getting ready to de-clutter is....
"Don't buy anything!"
(except maybe garbage bags)...
So many people rush out to buy a collection of various storage items....they can include storage tubs, labels, shelves, cupboards, filing cabinets, shipping containers, storage units... seriously!!
The list can go on,...
Storage items can become expensive and in all honesty, just add to the clutter.
Please don't waste your time and money shopping for any storage items until we know exactly what stays and what goes... Storage items can become expensive and in all honesty, just add to the clutter.
You will understand why I this is my Number One tip as the other four are revealed.......
Hello everyone
I thought I had better get a wriggle on and put some information on the Rosie to the Rescue blog. Do you like reading? I do. A book you may enjoy is "Does This Clutter Make my Butt Look Fat?". Really, that's the title. Author, Peter Walsh is a clever Australian who is Oprah's 'go to guy' for de-cluttering and organising. I thought I'd share an excerpt from his book with you.
"Creating a vision for the life you want to live forces you to make decisions based on the real priorities that should drive your life. Do you want to keep the last three years magazine subscriptions, or do you want to use that dining table for dinner with the family? Do you want to fill the garage with boxes containing your grandmother's moth-eaten tablecloths, or do you want to preserve your investment in your car? Do you want your children's laundry piled on your bed, or do you want your bedroom to be a place of peace and intimacy? Your home shouldn't overwhelm you. It should give you shelter, from the storm. And it should be more then a roof over your head. It's up to you to make your home support you in your quest for happiness."
...now is a great time to create a vision for the life you want.... enjoy x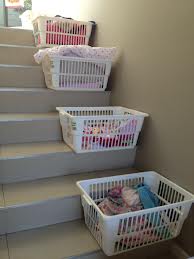 Maybe it is just a phenomenon that occurs in my home but I find items that belong in the bedroom in the lounge room, items that belong in the laundry in a bedroom, bits and pieces just seem to migrate of their own volition around the house. I often find pens and pencils on the bathroom vanity. "Why" you ask. I have long hair and often put it up with a pen, pencil or chopstick, so these items invariably end up in the bathroom. Ok, ok…it is just something I do.
I am sure you can relate… 
Here's a Tip… grab a basket or a tub of some sort. Starting at one end of the house and put everything in the basket that belongs in another room. Go to the next room and do the same. Add items to the basket that belong else where. Take out items that belong in that room. Systematically, go from room to room. Now here is the 'buzz'. You have 15 minutes to complete this task. Set an alarm. GO….
Do not dilly dally. It is a straight forward exercise.
Get the kids involved. There are sure to be some competitive types around who will want to better the time each time. Maybe set a reward system when it gets to 5 minutes.
Have fun!
Rosie
0

/